High Bandwidth Performance at the Speed of Light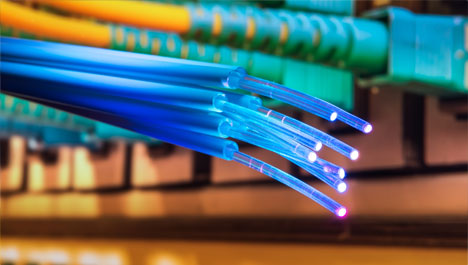 Fiber Optic Cabling
Capable of higher bandwidth and data rates over greater distances, fiber optic backbones are often used in larger networks connecting multiple LANs or subnets. HCS fiber optic services include termination of multi-mode and single-mode fiber. HCS utilizes the latest advanced fusion splicing equipment to ensure spliced cables deliver optimum performance and reliability. All HCS fiber network installations are fully tested and certified using Fluke CertiFiber® Pro and/or OptiFiber® Pro OTDR.

Dignity Health
Electronic Health Records
State Farm Bakersfield Operation Center
Telecommunications Cabling
What People Are Saying About Us

Request your FREE Quote or give us a call today
Heredia Cabling Solutions is committed to establishing long-term customer relationships by consistently exceeding expectations and earning your trust through outstanding service. HCS provides high-quality, affordable, customized network cabling solutions for any business application. How can we help you?